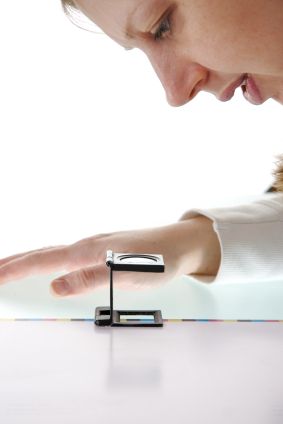 By the time you call on the professionals at Unique Color Imaging, you've already invested an incredible amount of time and care into your project - planting a seed and wanting it to bloom just so. We understand your commitment and concerns, because it's this same attention to detail and quality that we bring to your printing project. The understanding, dedication and quality service that we've used to grow our business - and our reputation.
There is no greater satisfaction than delivering a finished product that helps a client reach their goals and objectives. To learn more about our approach to customer service, follow the provided links for more information.
Our Mission And Promise To You
Every job requires trust and respect. Every project becomes a part of a relationship. And with every piece of business that comes through our doors, there are at least two opportunities on the line - yours and ours. Two reputations, two sets of capabilities, yet one important goal - to succed and thrive.
At Unique Color Imaging, our mission is to exceed client expectations by providing the highest-quality product possible in a timely manner. We create long-lasting, prosperous relationships with our client partners in order to help them reach their goals and objectives.
Give us a chance. We'll earn your business - and grow from there.
Guiding Principles
At Unique Color Imaging, we are very proud of the strong roots we've built in our community over the years. We pride ourselves on being a complete source for all of your business communications needs and on being on the leading edge of technology. We understand that an investment in technology can actually save money by improving efficiencies.
We will continue to evolve as a diversely skilled, fast-moving team of professionals ready to learn from each other and meet whatever challenges our clients may face. We launched this Web site to make it easier for our clients to request estimates, place orders, check proofs, or transfer files online. We hope you find it as helpful as we do.